RSD's ABEdit Software - Crosspoint Window
The crosspoints window is where inputs are assigned to outputs.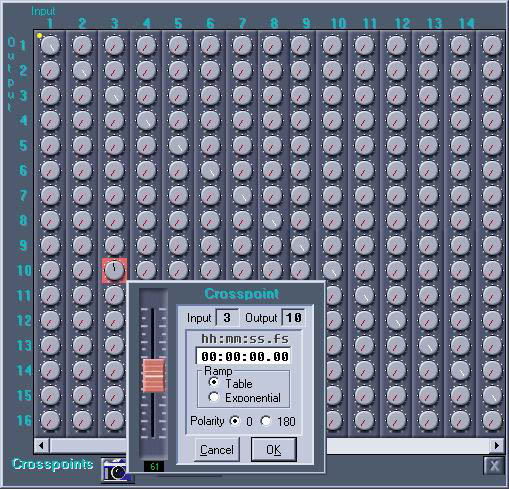 When a knob is double-clicked, this window appears: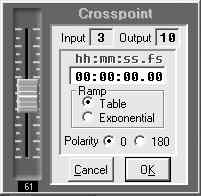 The window is fairly self-explanatory. There is also the option to change the polarity of a cross point by 180 degrees.

The camera icon is the snapshot button which is discussed in the snapshot section.

The Set Matrix button will open this window:
This window allows you to quickly set up some frequently used presets.
---
AudioBox, ShowMan, E-Show, AUTO-PAN and MIDIShowCD are Trademarks of Richmond Sound Design Ltd.
All other trademarks are acknowledged.
Subject to change without notice.
Copyright ©2007 Richmond Sound Design Ltd. - Theatre Sound Design & Show Control
Last modified: 2007-03-17